CLASSIC Eyelash Extensions 
Classic lashing is a technique in which a SINGLE extension is applied to one isolated natural lash. Classic lashes are perfect for adding length and some fullness to your natural lash line. This is for those wanting a natural look.
Classic Lash Price List
Mini Fill – $77 Approx 2 Weeks Up to 20 Lashes Per Eye
Medium Fill – $95 Aprox 3 Weeks Up to 30 Lashes Per Eye
Maxi Fill – $110 Approx 4 Weeks Up to 40 Lashes Per Eye
Full Set/ Natural – $170 Up to 60 Lashes Per Eye
Full Set/ Glam – $195 Over 80 to 90 Lashes Per Eye
VOLUME 2D-6D Eyelash Extensions – Multiple lashes are applied to one single natural eyelash individually isolating one natural eyelash at a time using very fine and lightweight lashes. If two eyelash extensions are applied to one natural lash it is described as 2D, if three eyelash extensions are applied to one natural eyelash then it is described as 3D etc. This method is also known as Russian volume.
Volume lashes are lighter, fluffier and give the client a fuller look. Volume lashes are prefect for clients who don't have a lot of lashes, have sparse lashes, bald spots or just want a more dramatic look without having to use a thicker lash.
Mini Fill – Approx 2 Weeks $90
Medium Fill – Approx 3 Weeks $110
Full Set – $220
Hybrid Lashes
Hybrid eyelash extensions are the half a classic set of eyelash extensions and a volume (Russian volume) set mixed together.
Mini Fill – Approx 2 Weeks Up to 20 Lashes/Fans Per Eye $77
Medium Fill – Approx 3 Weeks Up to 30 Lashes/Fans Per Eye $95
Maxi Fill – Approx 4 Weeks Up to 40 Lashes/Fans Per Eye $120
Full Set – Over 80 to 90 Lashes/Fans Per Eye $200
MEGA VOLUME 6D-12D
The traditional volume technique is when 3 or more lashes are applied to the natural lash and are only 1-2mm longer than the natural lash … Mega Volume is the newest trend in volume lashing.
Volume fans are created using 6 or more 0.03 – 0.05 thickness of extensions.
Recommended for short term use and special occasions, whilst they don't damage your natural lashes it's best to refill them only once or twice, then remove and replace with a full set if you wish to continue your mega lash dreams!
Mini Fill – Approx 2 Weeks $95
Medium Fill – Approx 3 Weeks $150
Full Set – $330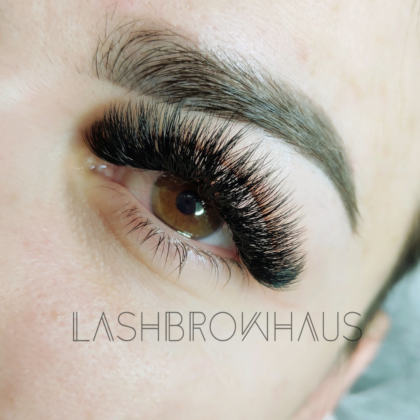 EYELASH REMOVAL
                      Safely remove Eyelash Extensions with no breakage $50
COSMETIC TATTOO – Micro Pigmentation more commonly known as cosmetic tattooing is a revolutionary method of applying micro insertions of natural pigments into the dermal layer of the skin.
This state of the art technique is medically proven and specifically designed to be completely safe.
Micro Pigmentation is used for a variety of semi-permanent cosmetic enhancements such as semi-permanent eyebrows, eyeliner, lip liner and/or full lip colour.
Our Principle cosmetic Tattooist has over 13 years experience, our apprentices are also highly trained.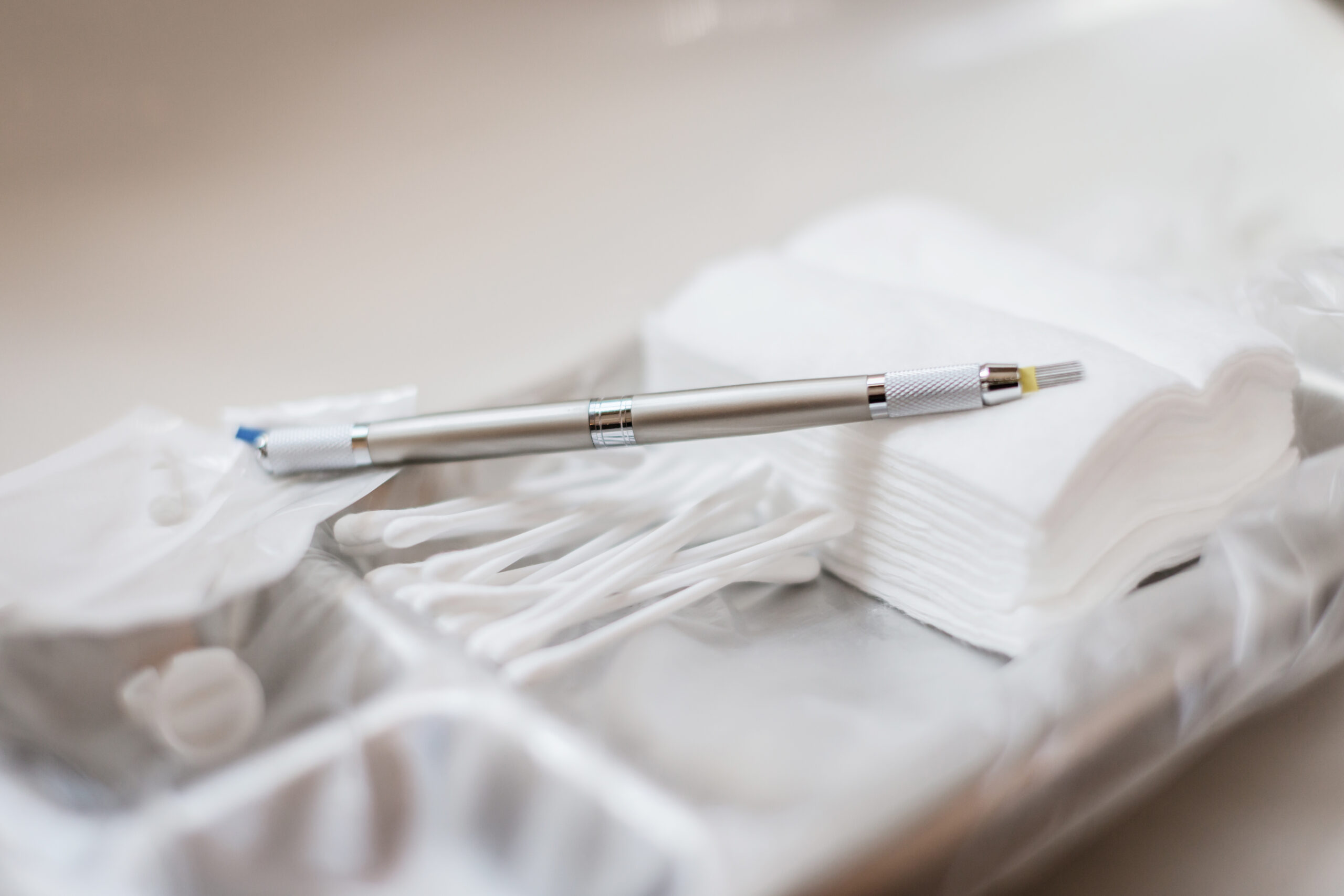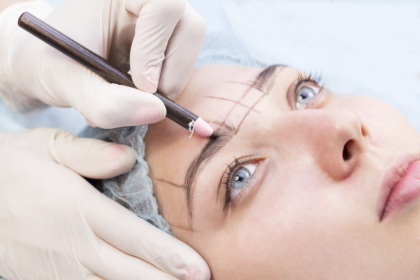 EYEBROWS – From $660
Create shape, fullness, colour and fill in gaps.
For eyebrows that are uneven, thinning, over plucked or non existent.
We use methods that ensure the softest most natural looking results.
We specialise in 3D brows, Ombre brows, Microblading and Powder Brows.
Check our Instagram @lashbrowhaus for more before and afters of our client's.
EYELINER
Top eyeliner from $420 | Bottom from $380 | Top & Bottom $700
Eyeliner can be a very soft liner or a definite fashion liner.
For a thick liner 2-3 sessions might be required to achieve desired result, a a fixed price can be given on consultation.
Eyelash Enhancement (aka very fine eyeliner)
Pigment is implanted into the lash line to make the eyelashes denser for males and females.
From $350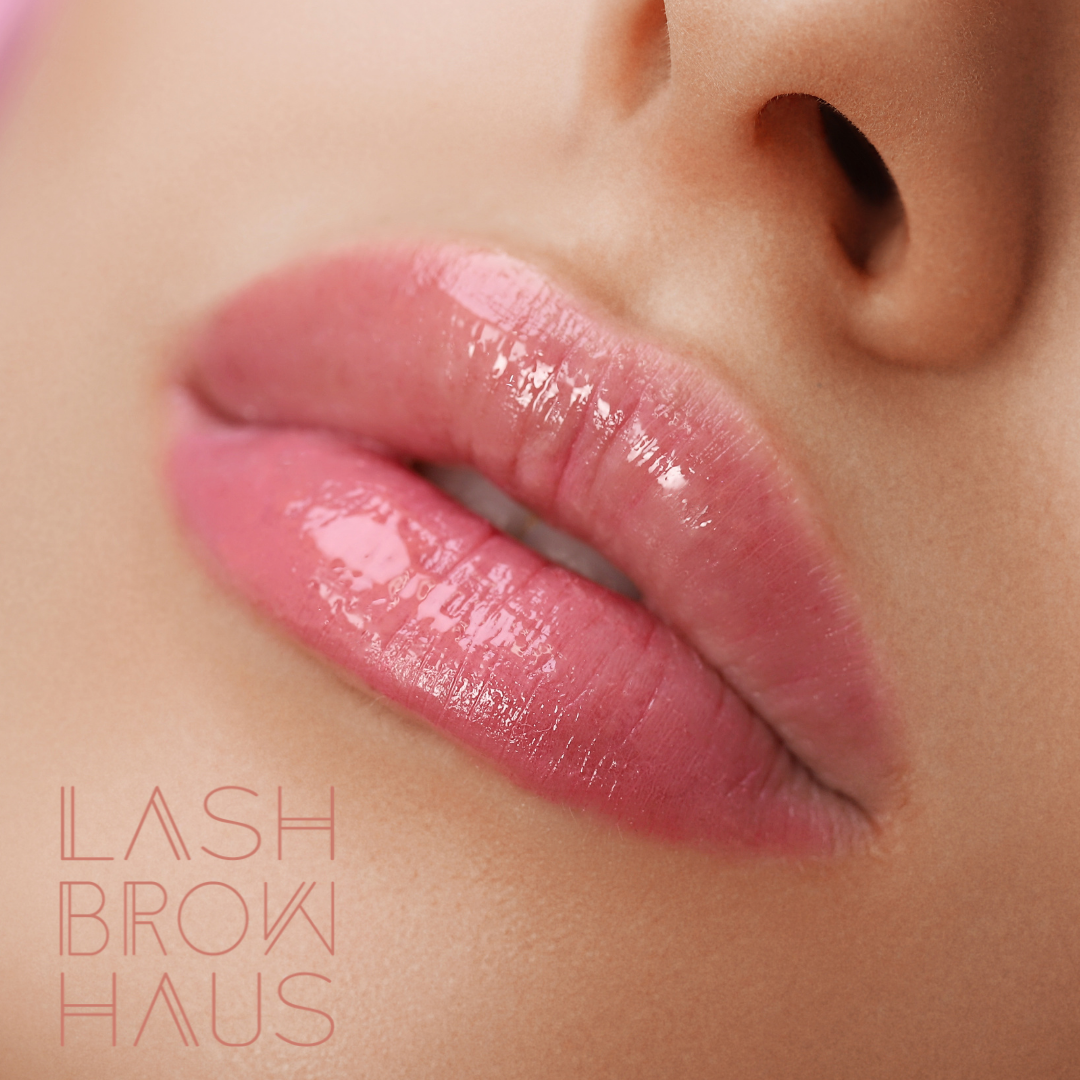 LIPS – $600 Micro Pigmentation on your lips can enhance your natural shape, make lips fuller or create a new shape to suit your face.
Lip Line To outline the lip edge, define the shape and correct uneven lips.
Lip Blend To outline lip edge and shape colour into the lip.
Full Lip Colour Implant colour into pale lips to define, reshape or enlarge lips without fillers.